Apartment Specifications and Rates
Rates effective January 1, 2012
All Apartments Feature:
High quality wall-to-wall carpeting
Mini blinds
Walk-in closets
Individually controlled hydrostatic heating
Dishwasher, full stove, refrigerator and garbage disposal
Wireless Emergency System
Barrier free showers with grab bars
Smoke detectors and fire suppression devices
Apartment Rates:
Residents pay only one monthly fee, which includes their accommodations and a full range of services and amenities.
A $350 non-refundable pet deposit is included in the security deposit, if applicable.
Apartment rates are based on single occupancy; add $300 for double occupancy.
Some apartments may vary from floor plans.
Ask about our Set Aside Program. This is a reduced rent program for seniors with qualifying income levels.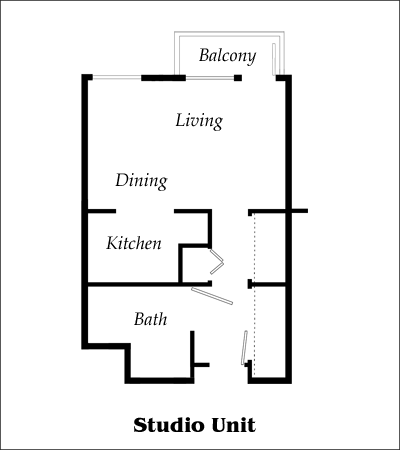 Studio Unit
460 Square Feet
$1275 – $1340 Per Month
$1000 Security Deposit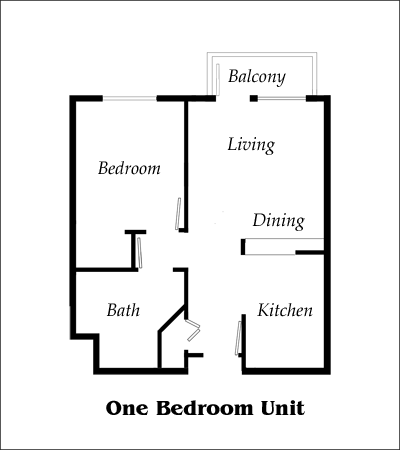 One Bedroom Unit
590 Square Feet
$1825 – $1995 Per Month
$1500 Security Deposit

One Bedroom w/Exterior Den
720 Square Feet
$2195 – $2630 Per Month
$2250 Security Deposit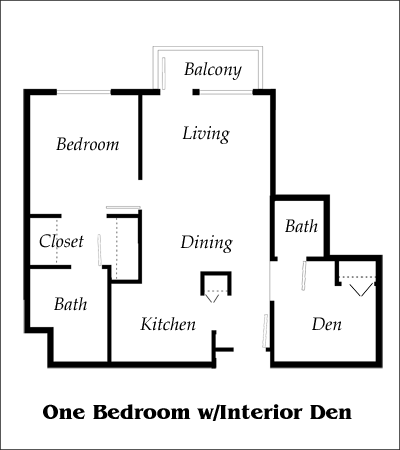 One Bedroom w/Interior Den
720 Square Feet
$2195 – $2630 Per Month
$2250 Security Deposit

Two Bedroom w/Unit at End
828 Square Feet
$2260 – $3030 Per Month
$2950 Security Deposit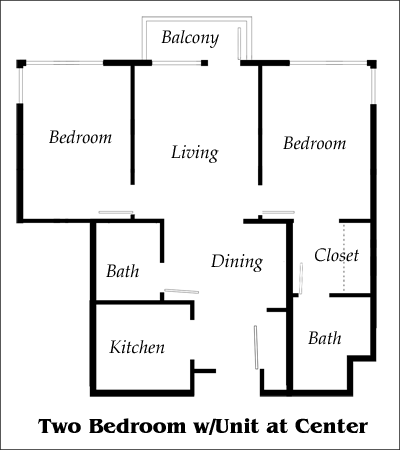 Two Bedroom w/Unit at Center
936 Square Feet
$3060 – $3255 Per Month
$2950 Security Deposit