CHERYL RADEBAUGH, Administrator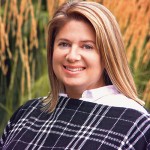 Before, Cheryl ran daily operations at the next-door adult day center, building up clientele and creating staff schedules and monthly calendars and menus. Now Cheryl provides direction to Canterbury Manor staff and is responsible for all independent living community operations as Administrator. Her educational background is in Alzheimer's and Dementia.
Email: ccc@donobi.net  
SASHA ALAMANO, Office Manager
Sasha is Canterbury's Office Manager responsible for the front desk operations and bookkeeping.
Email: canterbury@donobi.net 
VERONICA RUSHING, Activities Director
Veronica's favorite subjects in school had to do with arts and crafts and Physical Education. So, it was no surprise to her family and friends that she earned a degree in Recreational Management from Central Washington University.  In August 2013 Veronica joined Canterbury Care Center as a part time Activity Assistant.  It wasn't long before was she promoted to a management position where she stayed until the Care Center was closed. From there Canterbury Manor welcomed her as their new Activity Director. On working at Canterbury, Veronica says: "I'm have been having a BLAST working with residents and staff to get seniors as active as possible. I believe every resident has a special talent and I hope to discover each and every one; from there we can engage and connect residents to make Canterbury, as a whole, a success. "
  Email: cmactivities@donobi.net  
TIM WILDER, Maintenance Director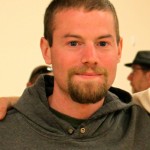 Starting out as an automobile technician, Tim has been doing this line of work for four years. While it's a huge learning experience working with seniors, his background in customer service and the fact that residents are easy to get along with have helped him fit right in. He describes his job as having everything to do with the building itself: maintenance, fixing, plumbing, electricity and helping residents. "They put a smile on my face," Tim said.  
 Email: cmmaint@donobi.net  
CHRISTINA PETTY, Director of Food Services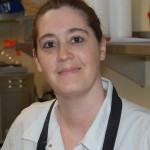 With her mom owning Pat's Cookie Jar bakery, Christina has been raised around food her whole life. Cooking and baking has become a passion of hers and she is excited to show residents of Canterbury Manor what she can do. She finds new ways to bring nutritious meals to every table in our dining room. Often times the recipes originate from an "old fashion" background but she will "tweak" them into something new. With passion and a creative mind like this, what's not to love?  LETS EAT!
Email: cmfoodservice@donobi.net